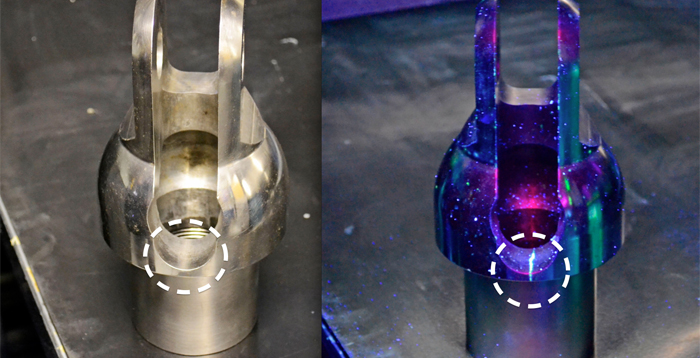 In the UK we have completed installation of a new dye-penetrant line at International NDT's headquarters in
Southampton.
The new inspection line increases the size of the components that can be tested through our Fluorescent Water Washable process.  This process is a great choice for complex shaped or male threaded components.
The UK team also offer on-site Dye Penetrant inspection services alongside our ultrasonic inspections.
We can be on the dockside anywhere in the world
International NDT is the leading Non Destructive Testing (NDT) specialist in the grand prix and superyacht sector, with projects in aerospace, defence and R&D.
As an internationally mobile team we can work at the production facility or dockside at your location or from either of our two facilities.  Our technicians are able to travel worldwide with all the equipment needed to carry out the required tests.
Why NDT?
Manufacturing quality assurance
Service-schedule assurance
Risk management for owners and insurers
Damage assessment.
Our ongoing relationships with major manufacturers and independent clients are based on continued integrity and delivery of service.